Showing results for ( results)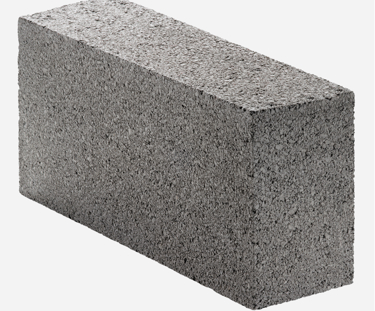 Plascon Close Texture
Block Weight
Dense Aggregate
FIBOLITE is an ultra lightweight load bearing block manufactured from Plasmor's own man-made expanded clay.
Readily Accepts Direct Painting
Downloads
Product Features

The high density of PLASCON CLOSE TEXTURE provides high levels of durability and robustness loadbearing capacity and fixability. Sound insulation properties of PLASCON CLOSE TEXTURE particularly in the 140mm Multicore format are impressive. Multicore blocks to comply to 140mm comply with the 20kg single lift requirements of the Construction (Design and Management) Regulations.

 

PLASCON CLOSE TEXTURE is manufactured from crushed limestone aggregate recycled aggregates and pulverized fuel ash to provide a tight texture. PLASCON CLOSE TEXTURE is widely used in Industrial Commercial and Public Sector Applications.
Applications

External Walls – outer and inner leaf
Internal loadbearing walls
Internal partition walls
Reinforced walls
Party walls
Flanking walls
Column encasement
Properties & Performances

Dry Density

1900 Kg/m³

Strength

Solid: 100mm  -  7.3N/mm² and 10.4N/mm², 140mm  -  7.3N/mm² and 10.4N/mm², Hollow: 140mm  -  7.3N/mm², 215mm  -  7.3N/mm²

Thermal Value

K = 1.13/m°C
Dimensions

Metric Sizes & Types

440mm x width x 215mm work size, 450mm x width x 225mm co-ordinating size

Solid

100mm, 140mm 

Hollow

140mm, 215mm
Pack Information

Metric Pack Sizes: Northern Division Only

Solid: 100mm  -  7.2m², 100mm  -  7.2m², Hollow: 140mm  -  6.4m², 215mm  -  4.0m²
Stockist Locator
Stockist locator
"As a Private housebuilder, building up to 125 dwellings per annum, we converted to Plasmor building blocks and block paving approximately 8 years ago and have never looked back. We have enjoyed exceptional levels of advice, quality and service, especially during the supply chain difficulties of the post-pandemic period."
"The technical advice for design considerations, the SAP rating and air pressure testing service combined with consistent and dependable quality and service is unrivalled. Plasmor drivers are incredibly skilled and helpful on site. The Aglite Ultima "one block on site" solution is a real winner, especially for semi detached houses and there is an amazing choice of block paving to landscape any project."