Showing results for ( results)
Plaskerbs
The Plaskerb range of KERBS and ACCESSORIES has been specifically designed to give that distinctive edge to your driveway, path or patio.
Edging not only looks good but it is essential to prevent the escape of the laying course material from beneath the paving. Laid along the perimeter of a paved area, Plaskerb units also help to support traffic loads as they contain lateral movement and prevent rotation of the blocks under load.
PLASKERBS
Plaskerb Edge Restraints
The Plaskerb range comprises of Large and Small Kerbs, Weathered Plaskerbs, a range of special Radial Plaskerbs and Supplementary Units suitable for a variety of applications. PLASKERB units are produced in four colours: Brindle, Charcoal, Red and Buff with the WEATHERED KERB available in Granite Stone and Peakstone.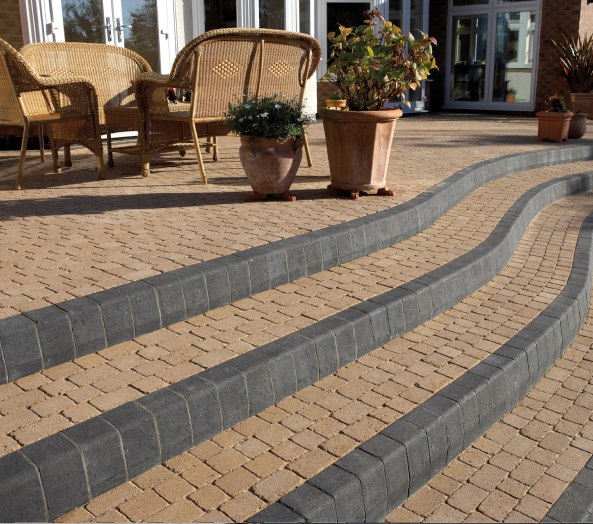 WHY PLASMOR?
Plaskerb Radial Blocks
Plaskerb Half Batter, Chamfered and Bullnose Radial Blocks have been designed to reduce the need for cutting on site. They are available in two sizes, large and small, and have two different profiles on each block. They can be laid one way with a half batter or the other way with a bullnose edge and are designed to complement the existing range of Plaskerbs and Accessories. Available in four colours, Red, Buff, Brindle and Charcoal, they can be used on their own or combined with standard Plaskerbs to create the finishing touches to any drive or patio area.
PLASKERBS
Plasmobility Kerb 99
The Plasmobility Kerb 99 has been designed in accordance with disabled access guidelines and it is recommended that this kerb is used in conjunction with Plasline Mini Chamfered Plaspave.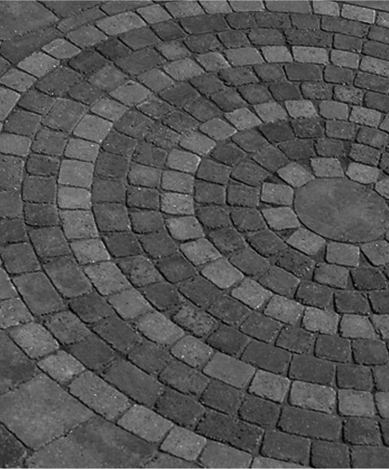 WHY PLASMOR?
Como Circle Starter Sett
This Starter Sett is ideal for use as the centre block of a Como circle feature.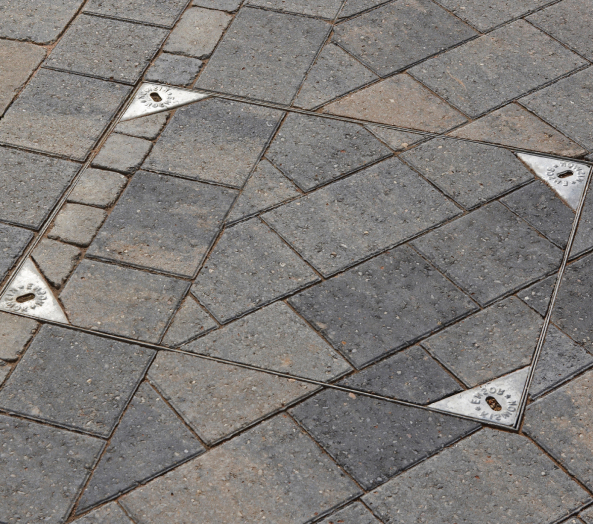 WHY PLASMOR?
Manholes
Plaspave laid in a stretcher or soldier course can be used to make a feature of unsightly ironwork such as manholes. Where the manhole cover has straight sides, blocks can be laid in a stretcher course