Mann Island is Liverpool's most desirable address.
This landmark structure offers luxury living for its' residents. Built in 2008, during Liverpool's year as European Capital of Culture, this architecturally spectacular sight contains 376 premium apartments and overlooks both the historic Albert Dock and river Mersey. Not only does it offer opulent living space, but Mann Island also boasts hospitality venues and incorporates modern office space.
This dramatic development aims to reconnect the city centre to its historical waterfront and was awarded the Royal Institute of British Architects (RIBA) North West award in 2015. This prestigious award celebrates architectural excellence and provides valued recognition to the building, securing its position as one of Liverpool's finest buildings. It's an award-winning iconic, modern structure which provides a hinge point to Liverpool's architecturally renowned Three Graces: The Port of Liverpool Building, The Cunard Building and The Liver Building.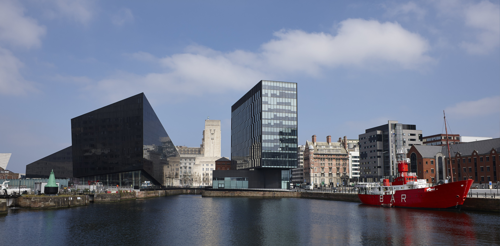 Architectural giants Broadway Malyan are a global architecture, urbanism and design practice specialising in creating cities, buildings and places that will provide a lasting legacy. Having won over 250 awards since 1967 they deliver award winning projects of all sizes across the world and continue to strive for innovation and excellence. Their passion for quality design and creating multifunctional spaces with a strong sense of identity is what gives Mann Island its reputation today.
Client: Neptune Developments Ltd & Countryside Properties Ltd
ION developments, formerly known as Neptune Developments Ltd are urban regeneration specialists who develop cityscapes cleverly and sympathetically. Their expertise with restoring heritage and listed buildings, along with many successful new build opportunities is what really sets them apart. Their substantial knowledge and capacity helped to deliver large scale developments such as the Mann Island Project.
Countryside Partnerships, formerly known as Countryside Properties Ltd, have more than 60years design experience. Their focus for designing spaces people love and building strong communities is what gives Mann Island its heart. Their high-quality design, construction and management has led to them being awarded consecutive 5-Star ratings from the Home Builders Federation (HBF) and they are also the only home builder to have received the prestigious RIBA Stirling Prize for a housing development.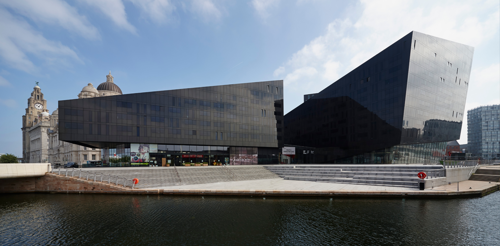 Plasmor Products Used: Approx. 4,000m²  100mm & 140mm Stranlite Std & Paint Grade
Plasmor Stranlite Std and Paint Grade building blocks are lightweight aggregate blocks ideal for commercial building projects. They are robust and durable and provide excellent fixability.  These well established, building regulation compliant, quality products, are the perfect choice for such a prestigious building. Find out more about what Stranlite building blocks can do for your construction projects today and download the datasheets, certificates and more.